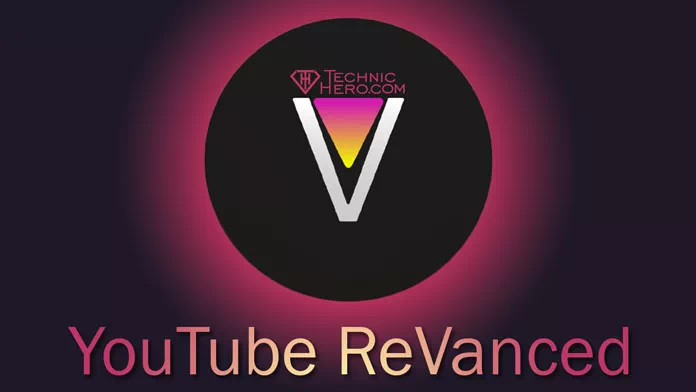 Download YouTube ReVanced Apk, Download Latest Version v18.46.43, Download Free YouTube Premium MicroG. How to Install Vanced YouTube?
The income source of the Internet and many media platforms is advertisements. While the developers are worrying about how many ads can I get users to watch, the users are wondering how to get rid of these ads. YouTube is one of these platforms. Advertising is shown on Youtube before the video starts and ads are shown again at regular intervals during the video. This situation can frustrate the users.
YouTube ReVanced
Having to watch these commercials can be really boring. In this case, YouTube asks users to purchase the ad-free version of YouTube Premium, but most users do not want to pay for it. Despite this imposition, users also have to worry about using the YouTube Application without Ads.
Fortunately, volunteer developers come to our rescue and have developed an Ad Free App to watch YouTube without ads. these volunteers are making the Original YouTube app available by Modding. Yes, you will be able to watch the original YouTube app without ads and with support for video playback in the background.
Download YouTube ReVanced, MicroG Apk
Since the Vanced YouTube App is not required by Google and is not legal, you cannot find it in the Google Play Store, ie Google Play Market Store. You must download this application as an Apk. However, there is another problem, you cannot normally use your YouTube account in this application, but we will solve this problem by installing a second application. We will also install the MicroG application to be able to use our YouTube account. Thus, it is up to us to enjoy YouTube with all its functions and without ads. You can download the latest version of ReVanced and MicroG Apk from the links below.
New Version:
ReVanced Extended v18.46.43.apk (Android 8.0+)

ReVanced v18.45.41.apk (Android 8.0+)

microG_v0.2.27.230755.apk)
Old Versions:
ReVanced Extended v18.45.41.apk (Android 8.0+)

ReVanced Extended v18.44.40.apk (Android 8.0+)

ReVanced v17.34.36 Universal.apk (Android 6.0+)
Old Version MicroG:
microG_v0.2.24.220220.apk
How to install YouTube ReVanced, Without Root?
Put the Apk files you downloaded from the links above to your phone.
Find and install these apk files from your phone's File Manager Application.
If you downloaded from the phone, the files you download on Android phones are located in the "Download" folder.
After installing these two APK files, a YouTube application called Vanced will take its place among your phone's applications. Now you can watch youtube videos without ads, Play videos in the background and use the Dark theme.
If you get a package conflict error while installing new versions. You should uninstall the old versions from the phone. Also the Application will not work if you do not install Vanced MicroG.
Youtube video, music download
The application called NewPipe has been developed for the android platform. The NewPipe application uses the infrastructure of the YouTube android application and allows you to watch videos without ads. You can also download the videos you want in the resolution you want. In addition to the ability to download videos, it can also download videos as audio files.
Other Youtube Apps
We have researched and prepared many more ad-free YouTube apps for you. So you can enjoy watching video without ads and video with download. For more information: Ad-Free YouTube Apps
YouTube Premium, YouTube Ad-Free Apk, Vanced full APK, Vanced APK 2022, YouTube mod APK Download, Free YouTube app download, YouTube mobile app, YouTube mobile app ad blocker, YouTube mobile app ad block, YouTube app ad blocking Android, YouTube music app, YouTube app background playback, YouTube app video download, YouTube music download, YouTube background play (playback), YouTube movie download, YouTube ad blocker, YouTube ad-free, YouTube Android download, YouTube Android dark mode (night mode), YouTube Android ad blocker, YouTube Android music download