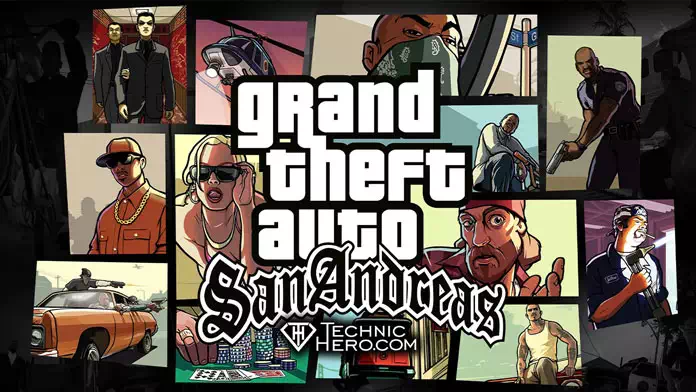 GTA San Andreas Android Cheats [No Root], Grand Theft Auto: San Andreas How to Use JCheater San Andreas Edition Unlimited money for GTA San Andreas Android, limit health, do unlimited bullets tricks.
GTA San Andreas Android Cheats
The taste of playing GTA Games is another. Rockstar games' s legendary game, San Andreas, can be played as a trick by typing the trick we want very comfortably on computers. However, this cheat code on the phone is not very possible. With the convenience of Android operating systems, you can easily cheat on your Android phone with the application made for GTA San Andreas. Thanks to this application called Jcheater we can do GTA San Andreas Full Money, armor and life tricks all at once. How Does?
How to Use JCheater San Andreas Edition
This one-time application of the trick is enough to apply. You don't need to cheat again. We assume that the GTA San Andreas Game is installed on your phone before you come to the trick, and we assume that the Obb Data File is in the Android / obb folder.
First of all download the apk file of the JCheater San Andreas Edition application and throw it into the internal storage of your Android device and download it to the phone.
Open the GTA San Andreas game and after you play an episode, save the game and quit the game.
Open the JCheater San Andreas Edition app. Under General: Check the Infinite Healt, Infinite Armor, Max Money, Infinite Sprint options.
In Weapons + co Ammo, select the Weapons package. For example: Professional Weapons Set, you can select the vehicle in Vehicles if you want.
Finally, you can save the cheat to your GTA San Andreas profile by tapping on the Save button.
Video explanation: